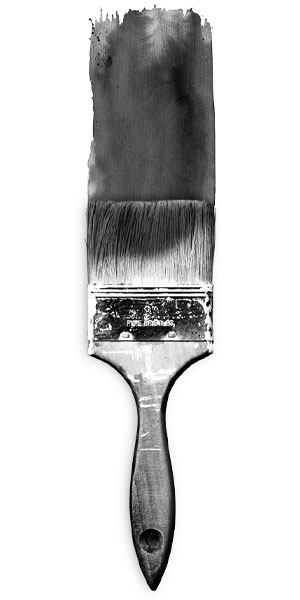 The Artist / Der Künstler
– E –
Claus Morlock, born in 1971, is a contemporary artist based in Bavaria, Southern Germany.
Morlock considers himself as an attentive observer and as a contemporary witness with a strong fascination for all human facets. His works reflect personal experiences and own emotional states, but also the delight of graphic forms and whimsical characters. The stylistic influences range from comic and graffiti over classical arts up to the figurative approach of the Leipzig school. His main medium is the painting.
Morlock lives and works on a farm in the Ammersee region, not far from Munich.
– D –
Claus Morlock, 1971 geboren, ist ein Gegenwartskünstler aus Weil in der Nähe von Landsberg am Lech.
Morlock versteht sich als aufmerksamer Beobachter, Zeitzeuge und Geschichtenerzähler mit einer starken Faszination für alle menschlichen Facetten, insbesondere der eigenen. In den Arbeiten finden sich zum Teil sehr persönliche Elemente und eigene emotionale Zustände wieder, aber auch die Lust an grafischen Formen und skurrilen Charakteren. Die stilistischen Einflüsse reichen von Comic und Urban Art/Street Art über die klassischen Künste bis zum Figurativen der Leipziger Schule. Die Malerei ist dabei bevorzugtes Medium, sein experimenteller und intuitiver Ansatz erlaubt unterschiedlichste Ausprägungen, frei von stilistischen Zwängen.
Morlock lebt und arbeitet auf einem Bauernhof in der Ammerseeregion, unweit von München.
---
– E –
Please check out the gallery page for information about current/upcoming exhibitions and contact details. You can find the opening times and days there as well.
Please pay a visit when you're near.
– D –
Informationen über aktuelle und kommende Ausstellungen sowie Kontaktdaten finden Sie auf der Website der Galerie,  ebenso die Öffnungszeiten. Wenn Sie in der Nähe sind (Belgradstraße 11, München, Näher Kurfürstenplatz), dann schauen Sie vorbei, Cornelia Walter freut sich auf Ihren Besuch.
– D –
The website of PAINTUITION, an artist collective founded in 2008 by Michael Acapulco and Claus Morlock in Munich. Here you can find detailed informationen.
– D –
Die Website des Künstlerkollektivs PAINTUITION, 2008 von Michael Acapulco und Claus Morlock in München gegründet. Alle relevanten Informationen dazu gibt es hier.